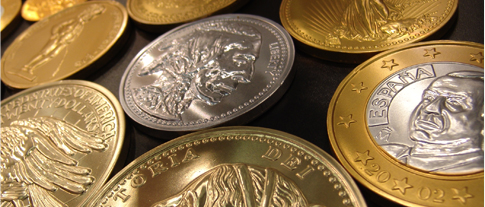 institutions
Make the most effective use of your resources
Bank executives know how the day-to-day operations
of their business can make life hectic, and how
strategic initiatives can sometimes be delayed or
even canceled because of the lack of resources or knowledge. Even worse, critical and time-sensitive projects can suffer from a lack of focus as bank staff
are stretched between the needs of the project and
the regular operations of the institution.
PG Silva Consulting can be counted on to provide the supplemental resource and expertise to focus on important initiatives and deliver them on time and with high quality.
We can provide expert analysis and support of:
IT trends and strategy
Is your technology strategy aligned with your business goals? Is your bank prepared to handle the latest trends in technology and consumer behaviors? We can help you learn about and respond to the trends affecting the industry today.
Process review, re-engineering, and documentation
It is often the case that a lack of documented and enforced process can negatively impact your ability to leverage your existing IT infrastructure in the support of the business. We can help identify those key areas that lack sufficient rigor, help you create streamlined processes to increase efficacy, and document the new processes to ensure compliance.
Delivery channel strategies:
At the core of our expertise is the effective deployment of delivery channel technologies and the implementation of multi-channel strategies. We can cover any of the delivery networks in use at the bank,
ATM
Online banking
Branches
Call Center
and the ancillary technologies that can improve the delivery of financial services.
Retail payments
Payments are the hot topic today. We can help you distinguish between the realities and the hype around retail payments, and then help you decide an appropriate plan of action to respond to real market needs without overextending your investments.
Security and fraud mitigation
Along with a strong need for payments investments comes the responsibility to ensure that your customers are educated and protected from the bad guys. With a long history working in transaction processing environments, we can assist your efforts to create a safe and private banking experience for your customers.
RFP creation and analysis - vendor selection
At the base of everything you do for your customer and for your business, the selection of your technologies and your technology partners is of vital importance. PG Silva Consulting has unparalleled experience working with banks and technology providers to ensure that solutions best match the needs of the institution.We can help at every stage of technology deployment, from selection to implementation.
We can help
With substantial experience in retail banking, PG Silva Consulting can come into your institution and hit the ground running on any project. In addition, we can rely on a network of relationships that have been built over the years and that allows us to pull in top experts in the financial services industry if the need arises.