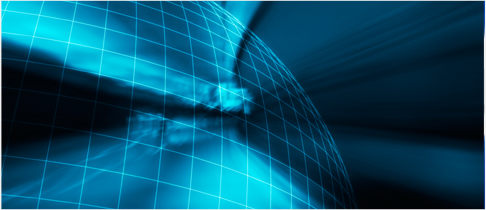 vendors
Communicate your solutions effectively
Do you have the answers to the four questions that
can greatly improve your chances of new business?
What about the key to keeping your existing client
base and increasing your ability to cross-sell within
that client base? (see below for more information)
Even if you have all the answers, are you sure you're communicating them effectively to your client base
and prospects?
With over 25 years in the financial services industry, PG Silva Consulting can make sure your products and solutions are being represented as effectively as they can be. Banking has its own language, its own set of strategies, its own challenges, and its own priorities different from other markets. If you can address those strategies and challenges in the same language as the clients you're speaking to, you have a better chance of doing business with them.
PG Silva Consulting offers a variety of services that can add clarity and credibility to your marketing efforts. Including:


Authored Industry white papers
Authored by PG Silva Consulting, These are white papers that discuss the importance of specific technologies or solutions in the industry. The white paper is distributed under its own cover but typically accompanied by the provider's marketing messages describing how its products or solution addresses the issues described in the white paper.
Solution-specific white papers
White papers written on your behalf to describe the challenges or opportunities addressed by your solutions. These white papers are a combination of industry content as well as marketing or technical information pertaining to your products and solutions.
Industry presentations
Taking advantage of the experience, expertise and credibility of our resources, PG Silva Consulting can create and deliver a focused presentation on the industry trends that affect your clients. These presentations can be delivered via webinar, client conference, industry conference, or any client event.
Customer events
We can facilitate or lead sessions between your clients. PG Silva Consulting represents an objective source of knowledge and expertise in the financial services industry, allowing you to provide supplemental value to your clients through educational programs.
Marketing review
We can review all of your existing marketing materials, sales presentations, brochures, etc and make sure you are presenting your company and solutions in an effective and consistent way. In addition, we can help you set up a process by which you can maintain an effective and consistent marketing presence.
Product Management
PG Silva Consulting can review your internal product and marketing processes and make recommendations based on best practices to make your own resources are focused on driving the highest value from your technology assets.
Public Relations Support
If your company is new to the industry, we can help you navigate the waters by recommending the right outlets to spread your message and get the support you need from other industry resources.
We can help you with these activities and more.
Clients
Companies such as Microsoft, Cisco Systems, and ProfitStars - A Jack Henry Company have relied on PG Silva Consulting to maximize their effectiveness in the financial services industry.
Call us today
Let PG Silva Consulting help you position and communicate your solutions to the industry in a clear, meaningful, and ultimately profitable way.
Oh, and the four questions? You'll have to call us to find out!